Jenelle Leanne Schmidt
tagged me with the One Lovely Blog award (thanks, Jenelle!)! Basically, I have to share seven random facts and then tag fifteen people. If you're so inclined, then please do this tag!
Because it's December, I'm going to share seven Christmasy facts about myself:
1. Last year, I made a Star Trek themed Christmas jumper.
2. My two favorite Christmas movies are
Eloise at Christmastime
and
White Christmas
.
3. Here's a Christmas confession... I am secretly very fond of the Christmas songs that everyone loves to hate. You know... Rockin' Around the Christmas Tree, Santa Baby, Rudolph the Red Nosed Reindeer, Frosty the Snowman, Blue Christmas, Last Christmas (I gave you my heart, but the very next day, you gave it away...)... Here's one of my favorites:
4. One of my least favorite Christmas songs is Do You Hear What I Hear? because I hear it EVERYWHERE ALL THE TIME.
5. I'm also not that fond of Josh Groban's version of O Holy Night because our local radio station plays it about ten times a day.
6. It's been four years since Michael Buble's Christmas CD first debuted, which is so hard to believe! I remember being SO excited for it to come out and listening to it on repeat that Christmas and next. It's still one of my favorites.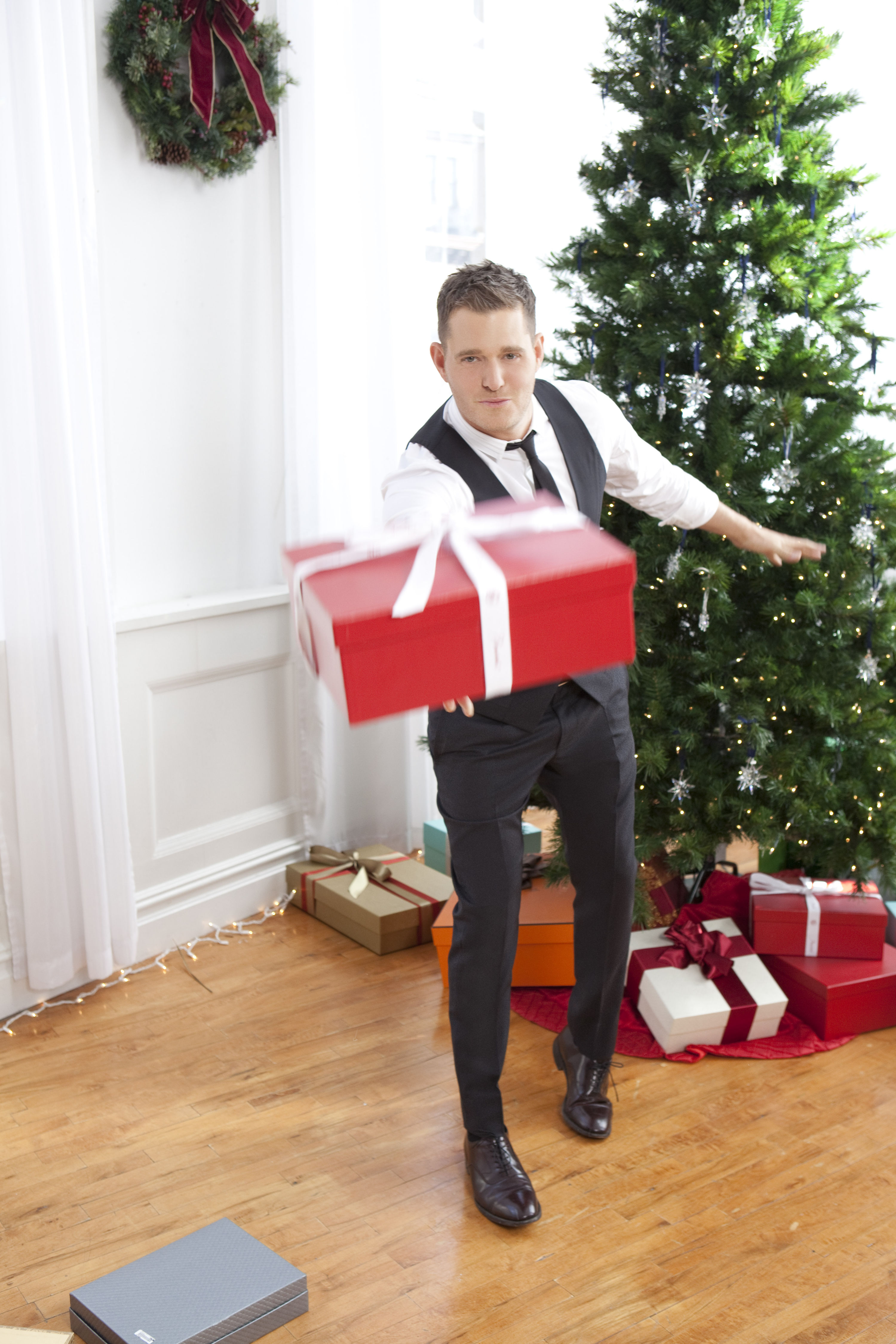 7. In our house, everything bought after November 1st is liable to get wrapped and put under the tree, whether it's a present or not. I just like seeing presents under the tree. It's so festive!
What are some of YOUR favorite things about Christmas?
Live long and prosper.